Thyroid therapy
Drug therapy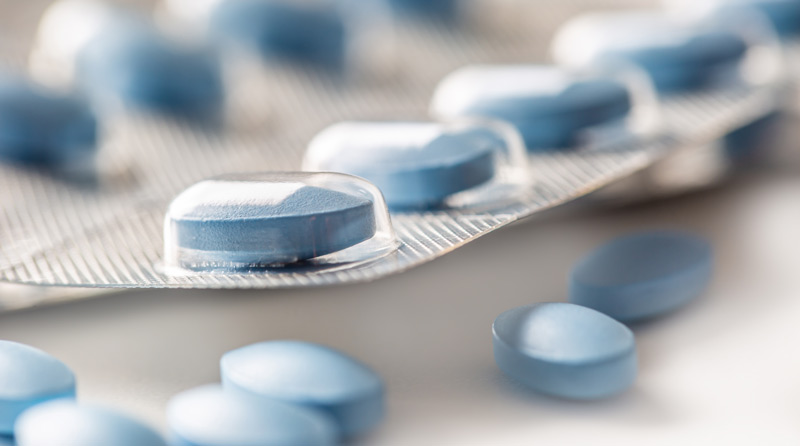 Which medicines can help?
We have access to a wide range of medications for the treatment of thyroid diseases. Which drug therapy promises success depends in large parts on the diagnosis. For example, hypothyroidism is treated with thyroid hormones (e.g. L-Thyroxine). In the case of hyperthyroidism, thyrostatic drugs such as thiamazole or propycil can be used. If there is an enlargement of the thyroid gland (goiter), an antistrumigenic therapy approach with thyron iodine or iodide is usually followed.
How is the right medication determined?
Whether a drug therapy for your thyroid problems is necessary and also possible can be decided by determining your specific laboratory results. For this purpose, a blood sample will be taken from you in our practice. After the results have been analysed, we will send you a report in which we will inform you about the duration and dose of any medication that may be necessary, as well as when you should schedule your next follow-up appoinment. If you need medication, you will receive the appropriate prescription from your doctor.
What do I have to bring to the appointment?
In addition to your insurance card and referral to nuclear medicine, it is useful to bring a list of the medications which you are already taking. This will enable us to adjust any medication that may be necessary in order to minimise or avoid undesirable side effects or interactions.
Are the costs reimbursed?
The medication therapy of thyroid diseases is a statutory and private health insurance benefit.





Doctors with experience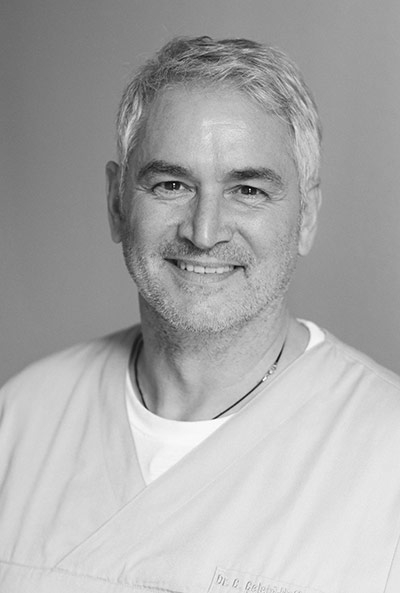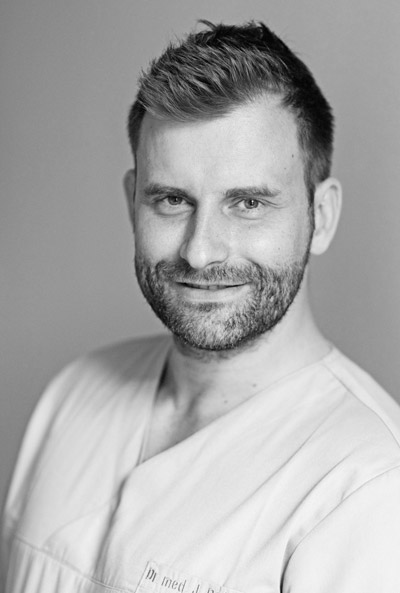 Dr. med.
Christian Çelebi-Hoffmann
Specialist in radiology and
nuclear medicine
Vita
Dr. med. Dipl.-Phys.
Johannes-Paul Richter
Specialist in radiology, specialist in nuclear medicine and medical physics expert
Vita
Dr. med.
Christian Çelebi-Hoffmann
Specialist in radiology and nuclear medicine
1994
Medical approbation
1994-1996
Residency at the FU Berlin - Steglitz
1996-2001
Employee of the Radiology Department of the FU Berlin - Steglitz (Charité CBF)
2001-2006
Staff member of the Nuclear Medicine Department of the FU Berlin - Steglitz (Charité CBF)
2004
Specialist examination in diagnostic radiology
2005
Doctorate at the FU Berlin
2006
Specialist examination in nuclear medicine
2007-2013
Staff member in nuclear medicine practice
2013-2016
Head of MVZ Nuclear Medicine Charité CCM
2016-2019
Staff member in nuclear medicine practice
Seit 01.07.2019
Owner of the MVZ AnthroNUK
Memberships
German Society for Radiology
German Society for Nuclear Medicine
Berlin-Brandenburg Society for Nuclear Medicine
Berlin-Brandenburg Society for Radiology
Dr. med. Dipl.-Phys.
Johannes-Paul Richter
Specialist in radiology, specialist in nuclear medicine and medical physics expert
2005
Degree in physics (TU Berlin)
2008
Licence to practise medicine (Charité Berlin)
2009-2014
Staff member of the radiology department
2014
Specialist examination in radiology
2014
Doctorate at the University of Tübingen
2014-2018
Staff member in nuclear medicine
2018
Specialist examination in nuclear medicine
2019
Qualification as medical physics expert
seit 01.07.2019
Medical director and owner of the MVZ AnthroNUK
Memberships
German Physical Society
German Society for Radiology
German Society for Nuclear Medicine
Berlin-Brandenburg Society for Nuclear Medicine
Berlin-Brandenburg Society for Radiology