Diagnostics
Tumour scintigraphy (MIBI)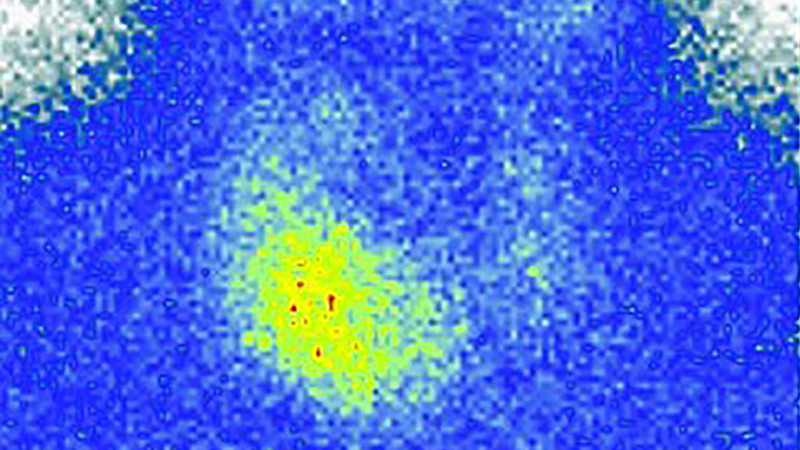 What is a tumour scintigraphy?
Tumour scintigraphy or MIBI scintigraphy is a low-radiation procedure that can be used to assess thyroid nodules that are functionally cold or cannot be assessed in any other way with regard to the risk of malignancy. This examination can also be used on patients after thyroid carcinoma as a whole-body diagnosis and is also approved for breast cancer.
Although there are no known side effects, we do not perform tumour scintigraphy during pregnancy or breastfeeding.



How does the procedure work?
You need to allow about 2 hours for a MIBI scintigraphy. You will be injected with a low-dose radiopharmaceutical. Afterwards, several scintigraphic images will be taken - interrupted by short breaks. We will inform you of the results immediately after the examination.



Are the costs reimbursed?
Tumour scintigraphy is a statutory and private health insurance benefit.