Diagnostics
Elastography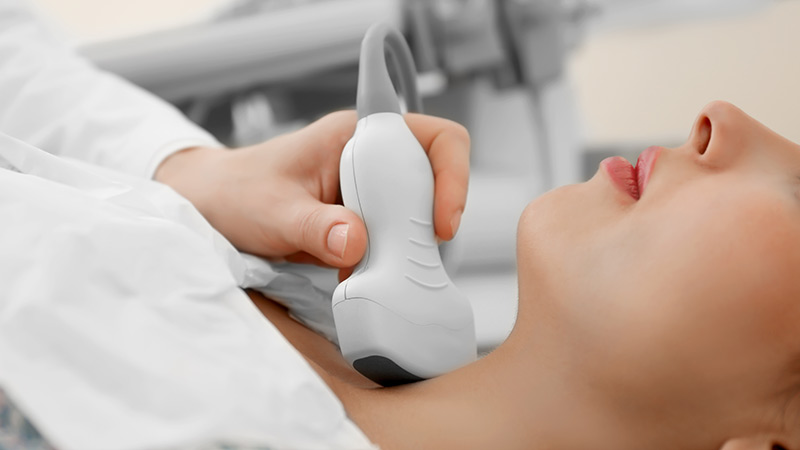 What is elastography?
Elastography is a modern imaging technique that is a further development of ultrasound diagnostics. It is often used to detect and assess tumours. Next to palpation with the hands, elastography makes use of the fact that tumour tissue often has a different compressibility (firmer, rougher) than healthy tissue.



How does the examination work?
During the ultrasound elastographic examination, the ultrasound probe is passed over the organ from the outside with a small amount of pressure. Software evaluates small shifts between the individual images and thus maps the organ.



Are the costs reimbursed?
Elastography is a service that is covered by private health insurance companies.